This fact sheet contains some important information to help you understand the process when applying for financial assistance on your loan, and what you need to know about loan repayment holidays.
When and how you can apply for financial assistance
You can apply for financial assistance by contacting us on 137 377 to discuss your situation and the options which may be available to you. You can also submit your request for assistance online, and then we'll get back to you to discuss your options.
A request for financial assistance can be made by any party to the loan however, if the loan has multiple borrowers, we will normally require information from all named borrowers to assess the application.
Remember, if you submit an application online it doesn't mean that any upcoming payments will be automatically cancelled. If you have a payment due within the next five business days, please call us to discuss available options.
We'll need to understand your situation to be able to consider your request for financial assistance and discuss your options. 
The reasons why you need financial assistance;
How and when you think your situation will improve;
Whether you can continue to make any repayments to your loan and over what period.
We'll require a statement of financial position from you, which sets out your income and expenses, as well as relevant supporting documents.

Confirming your financial assistance plan
What you need to know when your repayment holiday ends
Before your repayment holiday ends, we'll contact you to let you know that your loan repayments will soon recommence.
At the end of the repayment holiday, we'll confirm your new repayment amount, when it's next due and your new outstanding loan balance.
If you don't think you'll be able to make the revised repayments on your loan, then please contact us so we can discuss what options are available. 
To help us evaluate your financial position, we'll need you to:
Provide supporting documentation, such as bank statements, payslips, or Centrelink statements, including any other supporting evidence for your request.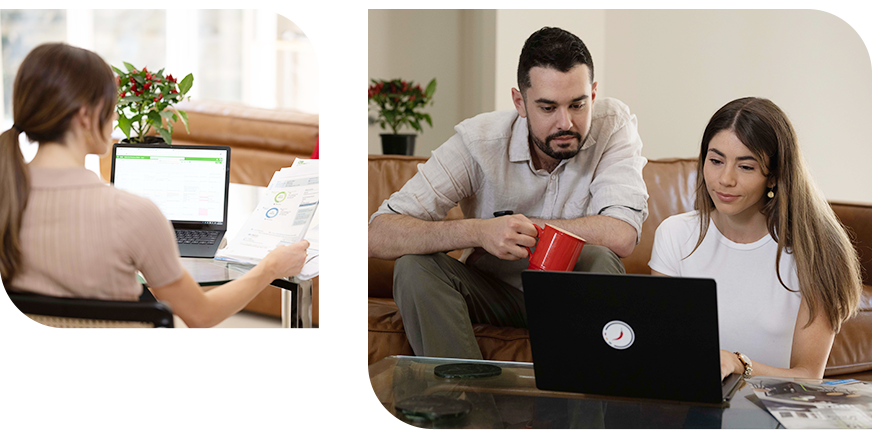 Explore some of our financial assistance FAQs
Financial difficulty occurs when you're having trouble meeting your repayment obligations like paying bills or making repayments on your loans.
This can occur because of an unexpected event or change (such as illness or injury, becoming unemployed or being affected by a natural disaster or pandemic like Coronavirus). If you are experiencing financial difficulty, depending on your situation you can apply for financial assistance.
A repayment holiday is a short-term suspension of loan repayments because of financial stress. In other words, it is a temporary repayment break which involves putting a pause on making your monthly contractual repayments for an agreed period of time.  
If you've applied for assistance with Pepper Money and we have agreed to pause your repayments, interest will continue to be added to your loan account, so be aware that the additional interest accrued during the repayment holiday will be added onto your overall loan balance – so in the longer term, your repayments will most likely increase for the remainder of your loan term.
It's a good idea to keep this in mind when choosing to utilise a repayment holiday during the financial assistance period. 
As everyone's circumstances are different, the exact length of time for the repayment break will depend on your individual situation. 
If your next loan repayment is due within five working days and you're unable to pay it, please call us on 137 377 between 8am to 6pm (AEST/AEDT).  
If your scheduled repayment is deducted before we contact you, any arrears or missed payment fees will be resolved when we contact you.
While you can submit an application for financial assistance online, we will still contact you by phone to discuss your situation before a decision is made.
We'll generally get in touch within two working days. Submitting a request for assistance online will not automatically stop your direct debit payments.
Direct debits aren't automatically cancelled when an application for financial assistance is received. When you speak to us, we'll discuss your options which may include cancelling direct debit repayments to prevent additional fees or charges to the loan. 
Your repayments will be paused during the repayment break; however, it's important to note that interest will continue to accrue and will be added to your loan balance. At the end of the repayment holiday, your loan repayments will likely increase to ensure your loan is repaid within the original loan term. We'll contact you prior to the end of the repayment break to discuss your circumstances.
For home loan customers, you can find out the estimated changes to your loan repayments after the repayment break by using our Repayment Deferral Calculator. You'll only need to know your outstanding loan balance, current interest rate and remaining loan term.  
While you are not making repayments on your loan, the unpaid interest you would normally pay each month will be added to your overall loan balance.
For example, let's say you have a $300,000 mortgage and normally pay $825 in interest each month. This interest amount of $825 will continue to be added to your loan balance each month while any repayments are not made. This is called 'capitalising' the interest on your loan.
You can make repayments during the repayment holiday period if you are able to. These additional repayments will reduce the interest being added on to your loan during the repayment break period and result in the total loan balance being less at the end of the repayment holiday period than if no additional repayments were made during this time. This may result in less interest to be repaid over the term of your loan.
You need to be aware that if you have excess funds in your account, they'll be used to make your next scheduled repayment even if you have been approved for financial assistance. The funds will be debited 14 days after the repayment due date.  
Customers who receive financial assistance may have their credit history negatively impacted. To learn more about your credit health, visit CreditSmart.org.au.
We won't charge default, arrears or dishonour fees during repayment holidays, and we won't apply additional default interest on amounts in arrears.
If you've recently been granted financial assistance, you may still receive a system generated late payment notice via SMS or letter. Please disregard this notice and be assured that you will not be charged late payment fees or default interest. If you still have questions, please contactus on 137 377.
For us to be able to assess your ability to repay your loan, we need to review your current financial position - we've created a Statement of Financial Position (SOFP) form for you to provide us this information. We'll look at this together with any supporting documents provided.
At first glance, a Statement of Financial Position (SOFP) may seem daunting, but it's just like putting a budget together.  Filling out this form can help you clearly understand exactly what you earn, your regular expenses, what debts you owe, what you can afford to pay and where you may need to review your spending.
If you need help to do this, we encourage you to contact the National Debt Helpline for free advice on how to tackle your debts.  Similarly, there is information on the Government's Moneysmart website or our own website.
We use the information you provide us in the Statement of Financial Position (SOFP) along with any supporting documents we may request, such as your bank statements, or Centrelink documents, to review your current financial situation, and assess your ability to repay your loan.
The information you provide helps us to determine when it may be an appropriate time to end your current assistance arrangement or extend the period of financial assistance that we have offered you.
We don't automatically offer additional extensions, as we want to take the opportunity to review your situation together. This helps us understand more about your financial circumstances and can help us find a way forward that's better off in the long-run.
We're committed to helping our customers wherever possible. We'll contact you each month to get an update on your current situation.
If you still have questions, please contact us on 137 377.