A 7-Step Guide To Selling Your Property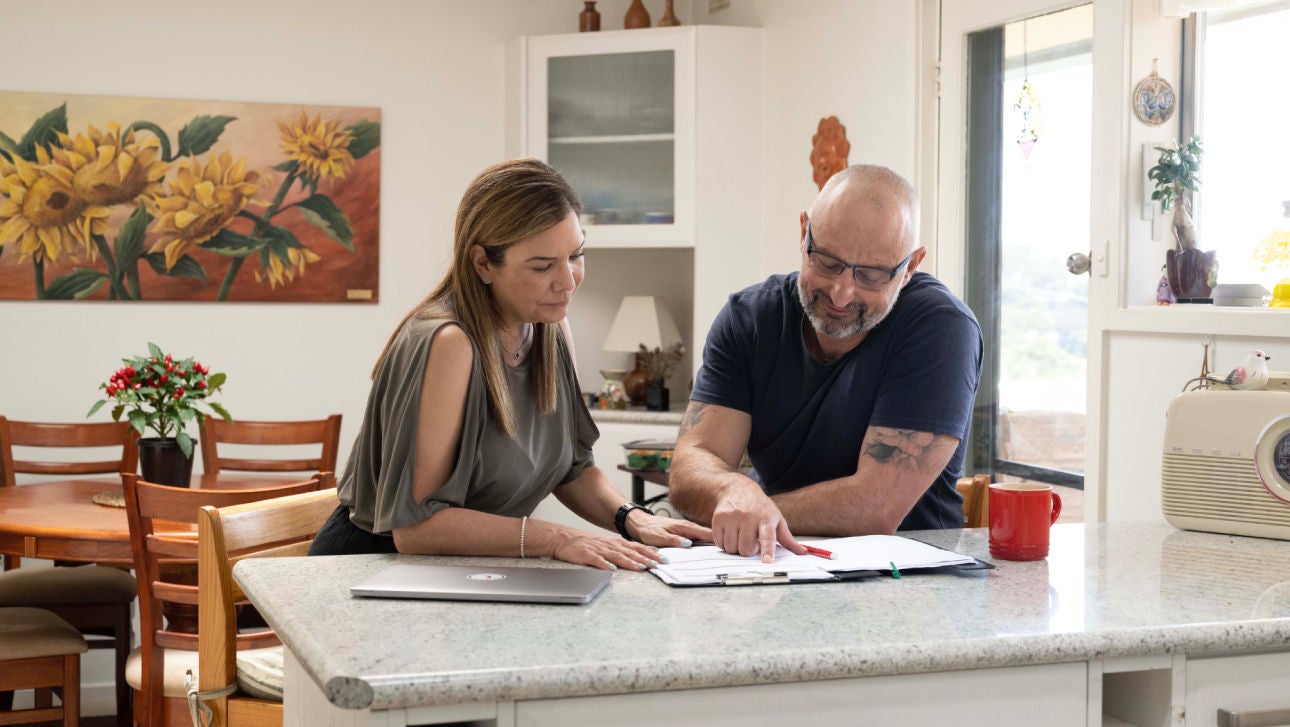 Thinking of selling your property? Whether you're looking to move into a new dream home, downsize after the kids fly the nest, or are struggling in the current financial climate – whatever the reason, you're not alone.
If you've decided the best option is to sell, we understand this may seem like a daunting task. But it doesn't have to be. This handy guide is designed to help you navigate the process of selling your home in seven simple steps. 
Step 1:

Understand the numbers
Before selling your house, it's a good idea to get a grip of your current financial situation. Make a list of all your regular expenses, debts and assets, including your mortgage, credit card debt, and any savings you have. This will help you determine how much you can afford to sell your house for and what your next steps should be.
It's also important to understand that there are costs involved in selling your home too – as well as legal fees, marketing costs and fees payable to the real estate agent listing your property, you may also be asked to pay home loan break fees if you're looking to end your home loan early. Seeking the guidance of a financial advisor could help you make sense of your finances, whereas speaking to your lender before selling your property will help ensure that you're clear on any costs involved in the process.
Step 2:


Find yourself a real estate agent
A good real estate agent could be your greatest asset when selling your home. Look for an agent who has experience in your area and has a good track record of selling houses. They'll be your partner throughout the entire process, so it's important to find someone you feel comfortable working with. Interviewing several agents before deciding could be a good approach to help find the right one for you.

Step 3:


Prepare your property for sale
Before putting your house on the market, take the time to make it look its best. This might mean decluttering, giving it a good clean, and making any necessary repairs. You may decide you want to invest in some small renovations, freshen up your home with a new lick of paint, or consider styling your home decor to make it more appealing to potential buyers. Making your home look its best can make a great first impression and help it stand out in the market. 
Step 4:


Set a price for your property
Pricing your home correctly is one of the most important steps in selling it quickly and at the right price. Understanding the value of your property is important - your real estate agent should help you set a realistic price for your home based on its condition, location, and market trends. It's important to consider a fair price that will attract serious buyers and help you achieve your financial goals if possible.
If you think that your property valuation seems too low, then it could be a good idea to speak to your real estate agent or lender to get more information to understand the options available to you. 
Step 5:


Market your property
Marketing your home effectively will help attract potential buyers. Your real estate agent will create a marketing plan that may include photography, online listings, open houses, and print ads. Highlighting your home's best features and making it stand out in a crowded market could increase its appeal to potential buyers.
When you're selling your property, the goal is usually to achieve a fair price, while also paying off any debts and making a profit - but this will vary according to your individual situation.
Once you start receiving offers on your home, then you've got a decision to make. Your real estate agent can help you navigate the negotiation process including guiding you on whether an offer is a fair reflection of the market, and how to respond accordingly. They can also help you decide whether you should proceed with a private treaty sale or consider selling at auction.  
Closing the sale involves finalising the details of the transaction, including transferring ownership of the property and paying off any remaining debts. A good lawyer and your real estate agent can be invaluable resources to ensure that everything is done legally and correctly, giving you peace of mind as you move on to your next chapter.  

Consider your options before selling
Whatever your reason for selling your property, remember that we're here to help.
If you're looking to sell your property and want to discuss the options available to you, then our home loan experts can be reached on 137 377.   
Information provided is factual information only and is not intended to imply any recommendation about any financial product(s) or constitute tax advice. If you require financial or tax advice you should consult a licensed financial or tax adviser.
All applications are subject to credit assessment, eligibility criteria and lending limits. Terms, conditions, fees and charges apply. 
The results of the borrowing power calculator are based on information you have provided and is to be used as a guide only. The output of the calculator is subject to the assumptions provided in the calculator (see 'about this calculator') and are subject to change. It does not constitute a quote, pre-qualification, approval for credit or an offer for credit and you should not enter commitments based on it. The interest rates do not reflect true interest rates and the formula used for the purpose of calculating estimated borrowing power is based on the assumption that interest rates remain constant for the chosen loan term. Your borrowing power amount will be different if a full application is submitted and we complete responsible lending assessment. The results in the calculator do not take into account loan setup or establishment fees nor government, statutory or lenders fees, which may be applicable from time to time. Calculator by Widgetworks.
Pepper Money Personal Loans is a brand of Pepper Money Limited. Credit is provided by Now Finance Group Pty Ltd, Australian Credit Licence Number 425142 as agent for NF Finco 2 Pty Limited ACN 164 213 030. Personal information for Pepper Money Personal Loans is collected, used and disclosed in accordance with Pepper's Privacy Policy & the credit provider's Privacy Policy.

Pepper Money Limited ABN 55 094 317 665; AFSL 286655; Australian Credit Licence 286655 ("Pepper"). All rights reserved. Pepper is the servicer of home loans provided by Pepper Finance Corporation Limited ABN 51 094 317 647. Pepper Asset Finance Pty Limited ACN 165 183 317 Australian Credit Licence 458899 is the credit provider for asset finance loans.
Pepper and the Pepper Money logo are registered trademarks of Pepper Group Assets (Australia) Pty Limited and are used under licence.