Kickstarting your home renovation project: How to plan and budget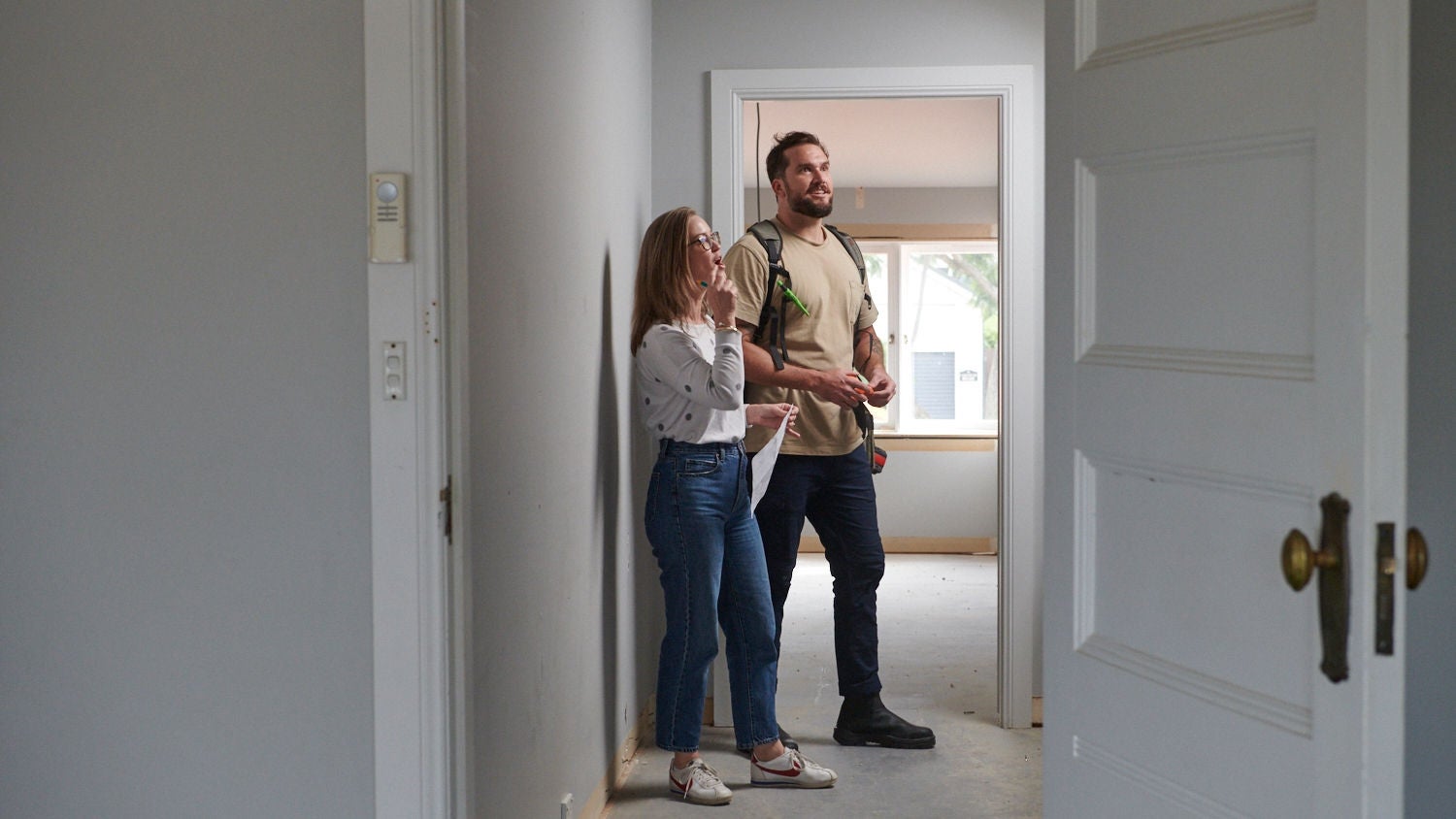 Renovating can breathe new life into your property without the hassle of relocating or moving to a new area. Plus, it can be a lot of fun and something to be proud of – after all, you'll be designing and co-creating the place you call home.
How much money do I need to renovate a house?
This depends entirely on the scope of the renovation. Are you doing just one room, adding a new kitchen, or undertaking a large extension and building an additional floor or extension? 
 
Renovating a kitchen or bathroom can start at $10,000 – $15,000 and go up substantially depending on the size of the room and chosen finishes. Don't forget, if you manage to source cheap cabinets or fittings you'll still need to get them installed by a professional.
It's important to decide how you want to pay for your renovation, as it will impact the overall cost and availability of funds. Will you take out a personal loan, refinance, or use your savings?
How to plan your home renovation
Renovating a home is exciting but it can also feel a bit daunting. After all, you want to create your dream home without breaking the bank. That's why it's important to have a realistic idea of what things will cost before you start swinging the hammer. 
1. Scope your project
Before you get out the sledgehammer or order a kitchen benchtop, it's best to take the time to think through everything you may need. Do you already have products in mind – if so, is there a lead-time attached, or are they in stock? Can your renovations rely on DIY, or will you need licenced tradies to do the job? Equally, with larger renovations, you may need council or strata or lender approval. All these take time, so it's crucial to get everything co-ordinated before getting started. 
2. Plan your renovation budget
If you're using a loan for your renovation, then chances are you're taking on a bigger project, so planning and budgeting will be key. Depending on your priorities and the complexity of the renovation, you can also encounter unexpected expenses such as electrician and plumbing costs. 
And one more thing - it could be a good idea to plan in an extra buffer on top of your budget to cover unforeseen costs.
3. Look for peer support 
There's no harm in asking for help or seeking guidance. And if you don't have a seasoned renovator in your family or friendship group, you could turn to online forums (such as Australia's Renovate Forum) to seek advice. You'll be amazed at the wealth of knowledge offered up – and they may even offer you that extra bit of inspiration you hadn't thought of.
4. Quote and compare 
It's a good idea to ask suppliers to provide a breakdown of labour and material costs so you can see where any potential savings might be found.
5. Don't forget a plan B 
Plan everything – and it's good to have a contingency. It can help to have an alternative if one part of your plan can't go ahead. You'll be able to quickly adapt and re-route your renovation to plan B.
Your initial idea might change or grow along the way as you get quotes from professionals, scope out materials and begin the loan approval process (if needed). 
Information provided is factual information only and is not intended to imply any recommendation about any financial product(s) or constitute tax advice. If you require financial or tax advice you should consult a licensed financial or tax adviser.
All applications are subject to credit assessment, eligibility criteria and lending limits. Terms, conditions, fees and charges apply. 
The results of the borrowing power calculator are based on information you have provided and is to be used as a guide only. The output of the calculator is subject to the assumptions provided in the calculator (see 'about this calculator') and are subject to change. It does not constitute a quote, pre-qualification, approval for credit or an offer for credit and you should not enter commitments based on it. The interest rates do not reflect true interest rates and the formula used for the purpose of calculating estimated borrowing power is based on the assumption that interest rates remain constant for the chosen loan term. Your borrowing power amount will be different if a full application is submitted and we complete responsible lending assessment. The results in the calculator do not take into account loan setup or establishment fees nor government, statutory or lenders fees, which may be applicable from time to time. Calculator by Widgetworks.
Pepper Money Personal Loans is a brand of Pepper Money Limited. Credit is provided by Now Finance Group Pty Ltd, Australian Credit Licence Number 425142 as agent for NF Finco 2 Pty Limited ACN 164 213 030. Personal information for Pepper Money Personal Loans is collected, used and disclosed in accordance with Pepper's Privacy Policy & the credit provider's Privacy Policy.

Pepper Money Limited ABN 55 094 317 665; AFSL 286655; Australian Credit Licence 286655 ("Pepper"). All rights reserved. Pepper is the servicer of home loans provided by Pepper Finance Corporation Limited ABN 51 094 317 647. Pepper Asset Finance Pty Limited ACN 165 183 317 Australian Credit Licence 458899 is the credit provider for asset finance loans.
Pepper and the Pepper Money logo are registered trademarks of Pepper Group Assets (Australia) Pty Limited and are used under licence.