The real-life guide to personal loans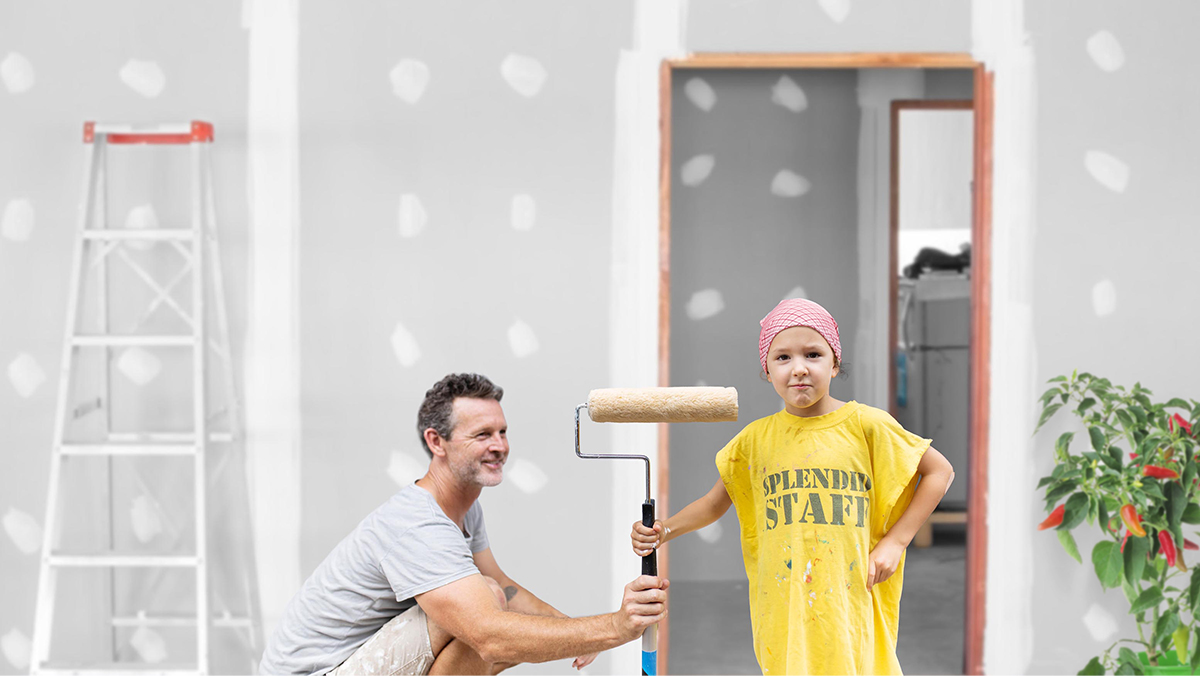 A personal loan could help you get on with your real-life goals – including everything from renovating your kitchen to planning that wedding, or even consolidating debt.
If you're considering a personal loan, read on as we answer common questions, outline the application process and discuss important things to look out for. 
What's the difference between secured and unsecured personal loans?
A secured loan is where the lender requires some sort of guarantee against the money you're borrowing from them, like a car for example. Depending on your circumstances, the lender may provide lower interest rates compared to an unsecured loan.
With an unsecured loan, you're approved based on the lender's assessment of your ability to make repayments, rather than requiring additional security of an asset. Unsecured loan interest rates can potentially be higher.

Should I purchase outright or get a personal loan?
One way to help you decide is to try comparing the cost of credit with how much you can earn in savings over the same period of time and see which works out best in the long term.
For example, if you can get a great finance rate and the repayments fit easily into your monthly budget, you can keep your savings for your rainy-day fund or to invest in other things with a higher return. In some cases, the earning potential of the savings is greater than the cost of finance, making a personal loan a great option.
How do I choose a lender?
There are many ways to decide where to go for a personal loan, including a non-bank lender like Pepper Money or a more traditional lender like a big bank. Start by making a list of product features which are important to help narrow down the options.
For example:
Does the loan have any application and/or ongoing monthly fees?
Are there fees associated with paying off the loan quicker?
Would you consider providing security for the loan (e.g. a motor vehicle)?
Do you want a fixed or variable interest rate?
What loan term are you looking for?
Once you've chosen a lender, you can move onto the next step – applying for your personal loan.
Personal Loan jargon buster
When you're finally ready to apply, it's good to understand what all the technical industry jargon means. Here are some terms to look out for on your application journey.
A 

serviceability assessment

 determines a borrower's ability to meet loan repayments. Information that is included in the assessment includes the loan amount, source of income, living expenses and financial commitments.

This is the time between the first payment on a loan and the agreed date at which the entire loan must be repaid.

Personal loans are offered either with fixed or variable interest rates. A fixed interest rate will not change for the duration of the loan term, while a variable interest rate may change during the loan term.

Pre-payment or default fees and charges

Be aware of any potential fees and charges before taking on a loan. For example, a pre-payment fee may apply if you pay off the loan early, or there may be fees and charges if you default on a secured loan repossession and sale of your security asset if you default on a secured loan.
How do I apply for a personal loan?
Once you've chosen a lender, having these documents on hand when you apply for your personal loan can help speed up the loan approval process.
If you're self-employed, you may also want to consider any seasonal downtime or lean periods that may affect your ability to repay the personal loan. Check out our guide to self-employed loans to learn more.
Top tip:

 Don't lodge multiple loan applications.

It's important to do your research before applying for loan instead of than 'shopping around' rather than applying for many personal loans in the hopes of getting approved. This is because every time you submit an application to a lender, this may result in a credit enquiry on your credit file. Multiple enquiries in a short period of time can negatively impact your credit score – which may result in lenders perceiving you as a higher risk.
Why was my personal loan application declined?
If your personal loan application has been declined, you didn't meet the lender's credit criteria. Why? Here are some reasons that may apply:
What can I do to help get approved for a personal loan?
While there's no surefire way to get approved for a personal loan. Here are a few tips that could help you increase your chances:
Get a copy of your credit report
Your credit report contains information about your credit history, which is collected from organisations including lenders and courts . It's available for free every three (3) months through credit reporting bodies such as Equifax, Illion or Experian. It will help you to:
Be aware of any negatives against your name;
Check that the report is factually correct;
Help make plans to improve your ability to obtain credit in the future.
Outstanding debts will typically stay on your file for five or seven years after they have been paid out. Many lenders want to know what actions you've taken to address any past repayment difficulties.
Create a budget
Take a look at our budgeting tips. If you can create and stick closely to a budget, you can manage your debts and expenses better and look to build up some savings, which can be a way to show a  credit provider  you can manage making repayments on any future loans.
Get some help
If you find you're struggling with debts and feeling stuck, don't do it alone – get some help. There are free financial counselling services available throughout Australia. Search for someone who can give you good advice such as Financial Counselling Associations or check out the National Debt Helpline. They have lots of resources that can help you sort out your financial present and future.
We're here to help
A personal loan could be your key to living the real life you dream of. Being financially aware and prepared will put you in the best position for loan approval – and reaching your goals.
Information provided is factual information only and is not intended to imply any recommendation about any financial product(s) or constitute tax advice. If you require financial or tax advice you should consult a licensed financial or tax adviser.
All applications are subject to credit assessment, eligibility criteria and lending limits. Terms, conditions, fees and charges apply. 
The results of the borrowing power calculator are based on information you have provided and is to be used as a guide only. The output of the calculator is subject to the assumptions provided in the calculator (see 'about this calculator') and are subject to change. It does not constitute a quote, pre-qualification, approval for credit or an offer for credit and you should not enter commitments based on it. The interest rates do not reflect true interest rates and the formula used for the purpose of calculating estimated borrowing power is based on the assumption that interest rates remain constant for the chosen loan term. Your borrowing power amount will be different if a full application is submitted and we complete responsible lending assessment. The results in the calculator do not take into account loan setup or establishment fees nor government, statutory or lenders fees, which may be applicable from time to time. Calculator by Widgetworks.
Pepper Money Personal Loans is a brand of Pepper Money Limited. Credit is provided by Now Finance Group Pty Ltd, Australian Credit Licence Number 425142 as agent for NF Finco 2 Pty Limited ACN 164 213 030. Personal information for Pepper Money Personal Loans is collected, used and disclosed in accordance with Pepper's Privacy Policy & the credit provider's Privacy Policy.

Pepper Money Limited ABN 55 094 317 665; AFSL 286655; Australian Credit Licence 286655 ("Pepper"). All rights reserved. Pepper is the servicer of home loans provided by Pepper Finance Corporation Limited ABN 51 094 317 647. Pepper Asset Finance Pty Limited ACN 165 183 317 Australian Credit Licence 458899 is the credit provider for asset finance loans.
Pepper and the Pepper Money logo are registered trademarks of Pepper Group Assets (Australia) Pty Limited and are used under licence.