What is a mortgage broker and should I use one?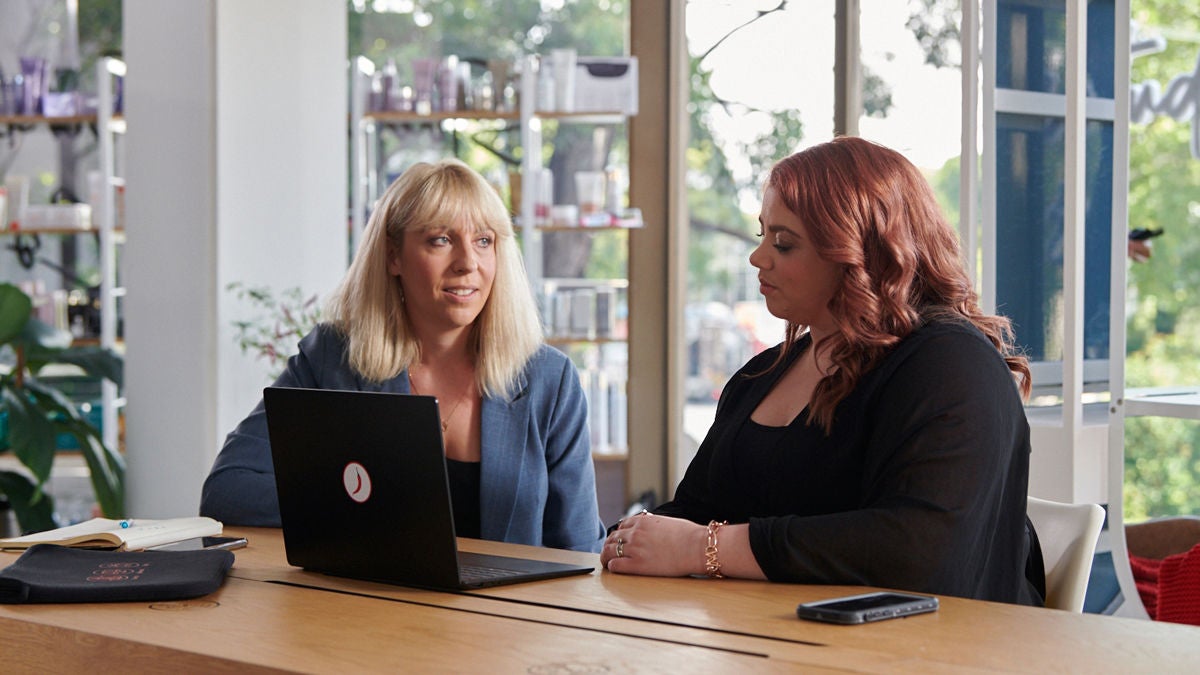 Buying a new home is exciting, but with so many lenders to choose from and so many different types of home loans available, finding the right loan to meet your needs can be tricky. So, you may decide it's easier to get help from a mortgage broker when looking for the right home loan.
4 in 5 Aussies who'd previously used a mortgage broker said they'd do so again.1
What does a mortgage broker do?
Mortgage brokers arrange home loans between lenders, and borrowers – people who are looking for a home loan. They can discuss your home loan needs and goals, find home loan options to suit your situation and assist you with the application process.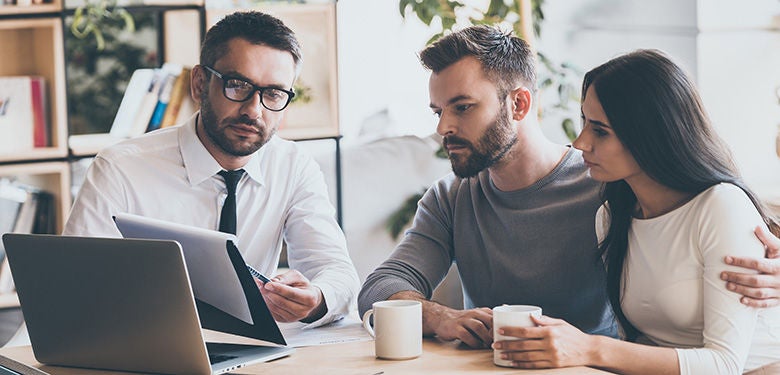 Brokers should take the time to understand your individual situation, work out what you may be able to afford to borrow, provide you with home loan options, discuss how each option will meet your requirements, and let you know much the loan will cost.
Once you've decided which home loan suits your needs, the broker can assist you with the application process all the way through to settlement of the loan with the lender.
Did you know? Mortgage brokers are paid by lenders, so you may not have to pay the broker a fee for their services.
How to choose a mortgage broker
Meeting your mortgage broker
Once you've decided to meet with a mortgage broker, it helps to make sure that your paperwork is in order before you meet them for the first time – including your financial and employment records.
Consider the 'must have' and 'nice to have' requirements for your home loan (e.g. do you want to be able to make extra repayments, have branch access). You might also want to think about how long you'd like the loan term.
It's also a good idea to have a few of your own questions ready to ask the broker. 
These questions could include:
Which/how many lenders are on your panel?

How do you get paid and does this differ between lenders?

Why did you recommend this loan to me?

How does each loan option work?

What features and options come with each loan option. How do they work and how do they meet my requirements?

What are the fees and charges for each loan option?

What information will I need to provide for the loan application?

Will I need to pay lender's mortgage insurance?
If you have chosen a suitable home loan option, it is a good idea to ask for the option in writing so you can check the details. And remember, if you don't like the options provided, you can request other recommendations, or even find another broker.
A home loan is a long-term commitment and likely one of the most important financial decisions of your life. So, you need to be comfortable that you're choosing the right home loan for your own situation. A mortgage broker could help by talking you through each step, and helping you understand your options, so that you can make a decision.
Answering your top questions about Mortgage brokers:
Is it cheaper to get a mortgage through a broker?

Mortgage brokers can have access to a wide range of lenders, so they can be a good way to understand what offers are currently in-market, and most of all, talk to someone about what could work for your situation. While most brokers don't charge for their services (as they are paid via a trailing commission if you take out a loan through them) they sometimes may have access to industry rates that banks aren't offering to the public. However, as always, it pays to do your own research.

Mortgage broker vs bank: which is better?
Depending on your situation, both have their pros and cons. While a broker will have access to a wide range of lenders and can help you compare products, they won't have access to every product available on the market (some lenders only offer direct-to-consumer loans) so it's a good idea to do your own research first to understand what offers are available, and what value looks like to you.
Source: 

1 This research was conducted by PureProfile on behalf of Pepper Money with a representative sample of 1,010 respondents in Australia aged 18-65+ years old. The research was in field from 11th July 2022 until 15th July 2022.
Information provided is factual information only and is not intended to imply any recommendation about any financial product(s) or constitute tax advice. If you require financial or tax advice you should consult a licensed financial or tax adviser.
All applications are subject to credit assessment, eligibility criteria and lending limits. Terms, conditions, fees and charges apply. 
The results of the borrowing power calculator are based on information you have provided and is to be used as a guide only. The output of the calculator is subject to the assumptions provided in the calculator (see 'about this calculator') and are subject to change. It does not constitute a quote, pre-qualification, approval for credit or an offer for credit and you should not enter commitments based on it. The interest rates do not reflect true interest rates and the formula used for the purpose of calculating estimated borrowing power is based on the assumption that interest rates remain constant for the chosen loan term. Your borrowing power amount will be different if a full application is submitted and we complete responsible lending assessment. The results in the calculator do not take into account loan setup or establishment fees nor government, statutory or lenders fees, which may be applicable from time to time. Calculator by Widgetworks.
Pepper Money Personal Loans is a brand of Pepper Money Limited. Credit is provided by Now Finance Group Pty Ltd, Australian Credit Licence Number 425142 as agent for NF Finco 2 Pty Limited ACN 164 213 030. Personal information for Pepper Money Personal Loans is collected, used and disclosed in accordance with Pepper's Privacy Policy & the credit provider's Privacy Policy.

Pepper Money Limited ABN 55 094 317 665; AFSL 286655; Australian Credit Licence 286655 ("Pepper"). All rights reserved. Pepper is the servicer of home loans provided by Pepper Finance Corporation Limited ABN 51 094 317 647. Pepper Asset Finance Pty Limited ACN 165 183 317 Australian Credit Licence 458899 is the credit provider for asset finance loans.
Pepper and the Pepper Money logo are registered trademarks of Pepper Group Assets (Australia) Pty Limited and are used under licence.