Wedding Loans: 6 Things to Consider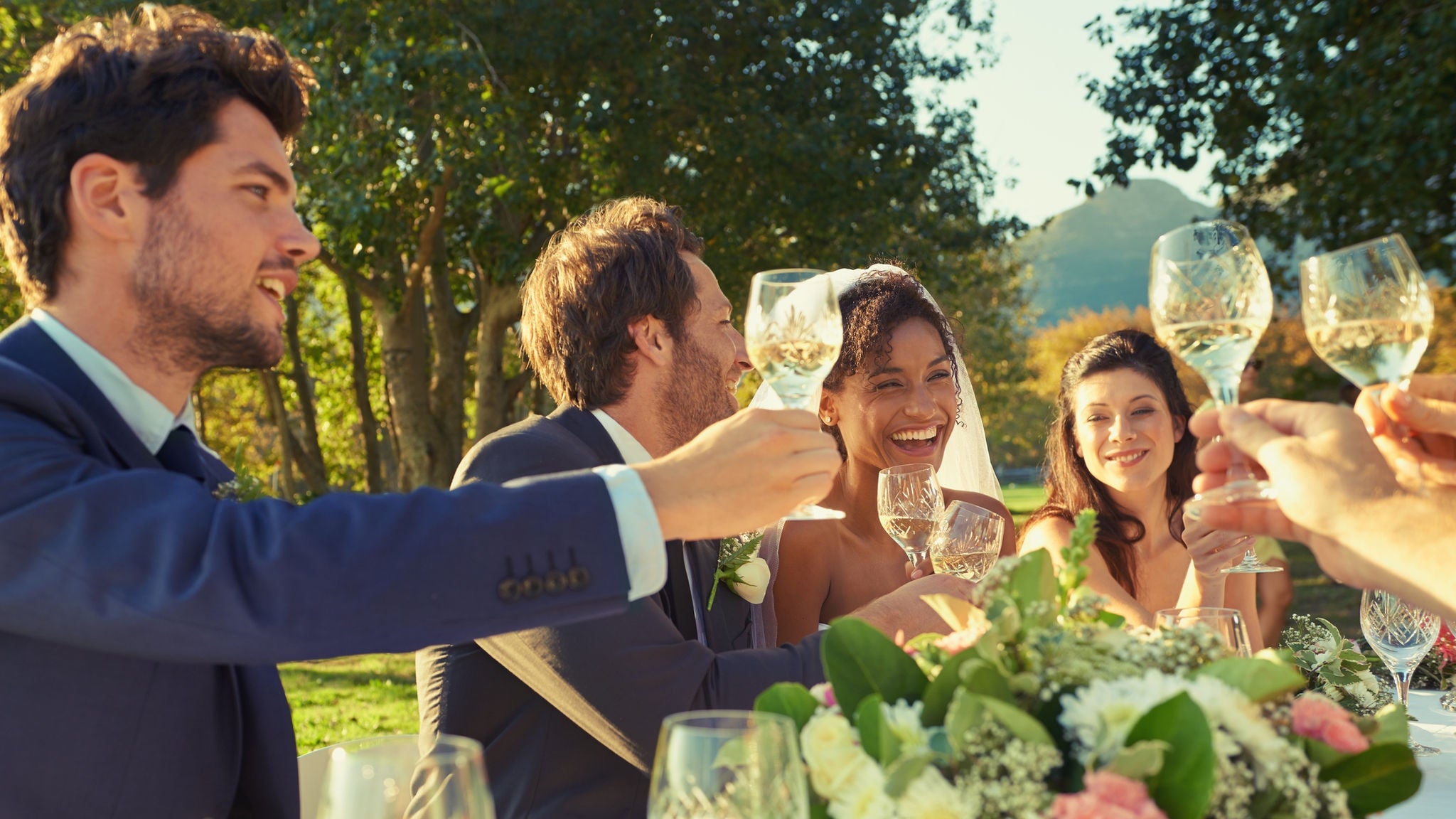 498474559
Getting married is one of life's important milestones, so it's no surprise that couples tend to spend a lot of money on the big day.  
We explore some of the ways you can fund your wedding, and help you understand some important considerations if you're going down the borrowing route. 
What is a 'wedding loan'? A wedding loan is simply a personal loan that you can apply for to cover the cost of your wedding. Wedding loans let you borrow a fixed sum of money on an unsecured basis for a short term. We offer flexible wedding loans with variable or fixed interest rates, and let you choose to make your repayments weekly, fortnightly or monthly.
"60% of 400 online respondents surveyed used a loan as a way to finance their wedding.
What to consider before taking on a wedding loan
Wedding loans are becoming an increasingly popular in Australia – a survey by the Australian Securities and Investments Commission (ASIC) showed that 60% of 400 online respondents used a personal loan as a way to finance their wedding. 
But before deciding to get a personal loan for your big day, there are some things you need to think about, including:
Pros and cons of using a personal loan to finance your wedding
Choosing to finance your wedding will ultimately depend on your circumstances and personal preferences. Wedding loans are convenient for a few reasons, mainly because they allow you to manage the cost of your wedding over time.
Spreading payments may mean you can afford more of the features you want for your wedding, and you won't have the stress that a tight budget can bring.
However, borrowing isn't a solution for everyone. Some couples prefer to get the cost out of the way and avoid worrying about debt after the wedding.
Alternative ways to finance your wedding
Loans are not your only option. Here are a few alternative ways of obtaining the money you need to fund your big day:
Credit cards: Depending on the amount you are looking to borrow, credit cards can also seem like a convenient option. However, make sure you pay it off quickly or you could be faced with substantially higher interest charges if you don't!
Borrowing from family: Another option is to see if there is a family member who could lend you some money.
Pushing back the wedding: It might sound drastic, but you could also consider pushing back the date of your wedding to allow more time to save.
We're here to help
If your dream day is on the horizon, and you don't have enough funds to cover the full cost of your wedding, applying for a personal loan may be an option.

To get you started, find out what your individual rate and repayments might be before applying, without affecting your credit score. 
Got a question? Give us a call on 1300 108 794
.
Information provided is factual information only and is not intended to imply any recommendation about any financial product(s) or constitute tax advice. If you require financial or tax advice you should consult a licensed financial or tax adviser.
All applications are subject to credit assessment, eligibility criteria and lending limits. Terms, conditions, fees and charges apply. 
The results of the borrowing power calculator are based on information you have provided and is to be used as a guide only. The output of the calculator is subject to the assumptions provided in the calculator (see 'about this calculator') and are subject to change. It does not constitute a quote, pre-qualification, approval for credit or an offer for credit and you should not enter commitments based on it. The interest rates do not reflect true interest rates and the formula used for the purpose of calculating estimated borrowing power is based on the assumption that interest rates remain constant for the chosen loan term. Your borrowing power amount will be different if a full application is submitted and we complete responsible lending assessment. The results in the calculator do not take into account loan setup or establishment fees nor government, statutory or lenders fees, which may be applicable from time to time. Calculator by Widgetworks.
Pepper Money Personal Loans is a brand of Pepper Money Limited. Credit is provided by Now Finance Group Pty Ltd, Australian Credit Licence Number 425142 as agent for NF Finco 2 Pty Limited ACN 164 213 030. Personal information for Pepper Money Personal Loans is collected, used and disclosed in accordance with Pepper's Privacy Policy & the credit provider's Privacy Policy.

Pepper Money Limited ABN 55 094 317 665; AFSL 286655; Australian Credit Licence 286655 ("Pepper"). All rights reserved. Pepper is the servicer of home loans provided by Pepper Finance Corporation Limited ABN 51 094 317 647. Pepper Asset Finance Pty Limited ACN 165 183 317 Australian Credit Licence 458899 is the credit provider for asset finance loans.
Pepper and the Pepper Money logo are registered trademarks of Pepper Group Assets (Australia) Pty Limited and are used under licence.