Offset sub-accounts explained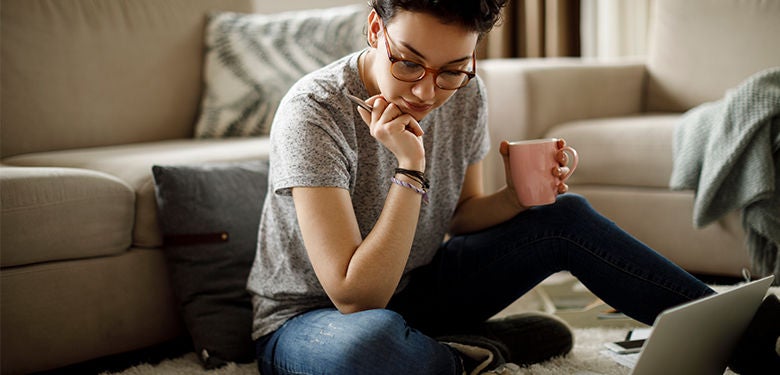 Maybe you've heard about offset sub-accounts but aren't quite sure how they work? We're here to make things simple and explain everything you need to know. 
An offset sub-account (also known as an offset account or offset feature) could help you reduce the interest on your home loan, and pay down your home loan faster.  
What is an offset sub-account?
How does an offset sub-account work to pay off my loan? 

You can have one offset sub-account per home loan, so often people choose to use it like their everyday account. You can have your salary paid directly into the account so that every dollar you have is used to reduce the cost of your home loan. If you have a large lump sum, you can also put this in your offset sub-account if it's not greater than the balance owing on your home loan. 
As your offset sub-account and home loan are linked, if you don't pay the minimum monthly instalment on your home loan, any money in your offset sub-account may be automatically used to make that payment. This would usually be processed within 14 days after the payment was due, however this timeframe may vary between lenders. If your offset sub-account becomes overdrawn, your lender may also use funds from your other loan account, or accounts, to clear the debit balance. 
Visa Debit card feature 
With your Pepper Money 100% offset sub-account, you can choose to add a Visa Debit card to easily access your available funds and redraw from your home loan, or even make purchases using Visa payWave®. 
You can withdraw up to $1,020 in cash per card and spend up to $5,000 per day, if you have the money in your offset sub-account. Any charges are per account (shared by all card holders) and includes the daily cash limits.  
Are there any fees?
There are no fees or charges to access a 100% offset sub-account with Pepper Money, including no monthly fees for any offset sub-account splits.
While we don't charge a fee for issuing your Visa Debit card, there may be other fees or charges, such as if you lose your card, use it overseas or withdraw money from an ATM. Pepper's 100% offset sub-account and Visa Debit card are two features that give you more flexibility with your variable rate home loan and may even help you pay off your loan faster. 
If you're an existing Pepper Money customer and would like to find out about the 100% offset sub-account feature then contact one of our friendly Lending Specialists on 
137 377
. Or for more information download the 
Pepper Money Fact Sheet
Information provided is factual information only and is not intended to imply any recommendation about any financial product(s) or constitute tax advice. If you require financial or tax advice you should consult a licensed financial or tax adviser.
All applications are subject to credit assessment, eligibility criteria and lending limits. Terms, conditions, fees and charges apply. 
The results of the borrowing power calculator are based on information you have provided and is to be used as a guide only. The output of the calculator is subject to the assumptions provided in the calculator (see 'about this calculator') and are subject to change. It does not constitute a quote, pre-qualification, approval for credit or an offer for credit and you should not enter commitments based on it. The interest rates do not reflect true interest rates and the formula used for the purpose of calculating estimated borrowing power is based on the assumption that interest rates remain constant for the chosen loan term. Your borrowing power amount will be different if a full application is submitted and we complete responsible lending assessment. The results in the calculator do not take into account loan setup or establishment fees nor government, statutory or lenders fees, which may be applicable from time to time. Calculator by Widgetworks.
Pepper Money Personal Loans is a brand of Pepper Money Limited. Credit is provided by Now Finance Group Pty Ltd, Australian Credit Licence Number 425142 as agent for NF Finco 2 Pty Limited ACN 164 213 030. Personal information for Pepper Money Personal Loans is collected, used and disclosed in accordance with Pepper's Privacy Policy & the credit provider's Privacy Policy.

Pepper Money Limited ABN 55 094 317 665; AFSL 286655; Australian Credit Licence 286655 ("Pepper"). All rights reserved. Pepper is the servicer of home loans provided by Pepper Finance Corporation Limited ABN 51 094 317 647. Pepper Asset Finance Pty Limited ACN 165 183 317 Australian Credit Licence 458899 is the credit provider for asset finance loans.
Pepper and the Pepper Money logo are registered trademarks of Pepper Group Assets (Australia) Pty Limited and are used under licence.