Your guide to car loan balloon payments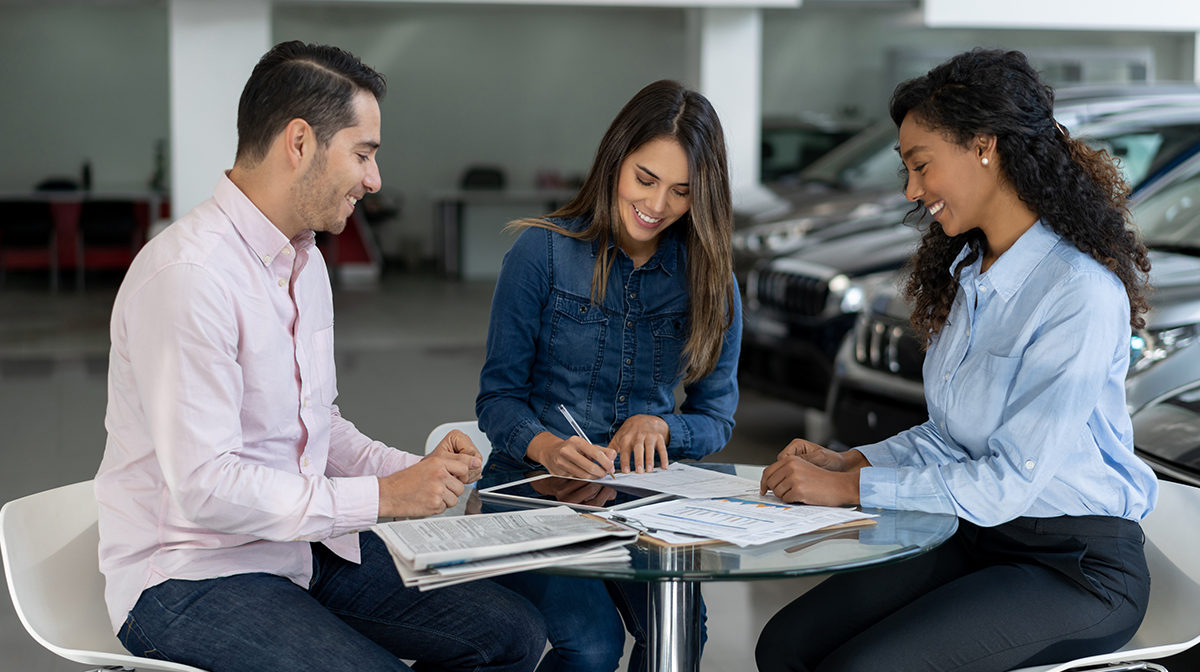 There are plenty of loan options to finance your dream car – choosing the right one can be tricky. Here we provide a guide to the ins and outs of balloon payments, their pros and cons and how a balloon payment could suit your car loan requirements.
What do balloons have to do with car loans?
If you're in the market for a car loan, you may have come across the term 'balloon payments. While it might sound strange, it's important to understand what it means and how it works before you choose your car loan. So let's take a look.
What is a balloon payment?
A balloon payment is a lump sum payment that you make at the end of your loan term. While this final payment is usually larger than regular monthly payments loan payments (hence the reference to balloons), it reduces your monthly repayments during the life of your loan, although you will pay interest on the balloon payment during the loan term.
How does a balloon payment work? 
A balloon payment is set as a percentage of your total car loan amount. You may be able to negotiate the lump sum amount with your lender. It's determined at the outset of your loan and is part of your loan agreement with a lender.
For instance, you might need a $20,000 loan to buy your dream car. You negotiate your balloon payment to be 30% of the total loan – or $6,000. So the remaining loan amount is $14,000.
At a 7.48% p.a. interest rate, estimated monthly repayments of the $14,000 over five years would be $318*.
This means you'll pay $318 monthly for 4 years and 11 months and a lump sum of $6,000 in the last month. You will pay $5,068 of interest over the loan term.
Without a balloon payment, your monthly repayments would be $401 – but you're interest costs would decrease to $4,034. 
| | | |
| --- | --- | --- |
|   | With balloon payment | Without balloon payment |
| Loan amount | $20,000 | $20,000 |
| Loan term | 5 years | 5 years |
| Interest rate | 7.48% | 7.48% |
| Balloon payment | $6,000 | N/a |
| Monthly repayment | $318 | $401 |
| Total interest paid (over loan term) | $5,068 | $4,034 |
You can calculate interest rates, repayments and balloon payments for your car here.
The benefits of choosing a car loan with a balloon payment? 
Balloon payments can help reduce the weekly or monthly repayments of your car loan – helping you stick to your budget.
Let's take the above example. A balloon payment saves you $83 each month on repayments, which can help if you're on a tight monthly budget. You can use the extra money on other expenses such as groceries or bills – or to save up for the balloon amount over the life of the loan.
But keep in mind you will need to make a larger lump sum repayment at the end of the loan term – and you will pay interest on the balloon payment over the loan term.
The disadvantages of balloon payments?
A balloon payment can cost you more over the life of your loan because you pay interest on the balloon payment over the loan term and if you don't have the cash to payout the balloon payment you may need to take out a loan for the balloon payment. While you save on your regular repayments, the trade-off is that you're paying off less than the total loan amount over the loan term – and paying interest on the (larger) amount still owing.
You will also need to have the lump sum payment ready at the end of your loan, which could end up being something else you have to save for or finance.
Balloon payments are usually available on new or near new cars.  They may not be an option on an older vehicle.
What's the difference between a balloon payment and residual payments?
Both balloon and residual payments refer to the lump sum amount that is payable at the end of your loan term – but they're calculated differently and serve a different purpose.
A balloon payment is an agreed-upon amount, determined before the start of a loan. It does not take depreciation into account.
A residual payment, typically used on car leases, is based on an estimation of the car's worth at the end of the loan terms, with depreciation in mind. 
Who could consider a balloon payment for their car loan?
If you like to upgrade your car every few years, a balloon payment could be an option that suits your needs. Selling or trading in your car allows you to payout the balloon payment at the end of the loan term and buy a new car through a new loan or with cash.
Car Loans with a balloon payment could also benefit sole traders or small business owners, as they can free up cashflow and allow you to invest the money back into your business. 
What are my options at the end of the loan term?
Depending on your circumstances, there are several things you can do when your balloon payment is due.
Can I trade in my car with a balloon payment?

Yes, you can. Trading in your car works much like selling it with a balloon payment.
You may choose to trade it in at a time when the value of your existing car is a similar value to your balloon payment. This would mean you will have little or nothing to pay on your existing loan unless there is an existing loan balance. 
Can you pay off a balloon loan early?
This will depend on your lender.
At Pepper Money, our car loans put you in the driver's seat. So you can repay your Pepper balloon loan before the end of the loan term, if you choose. We do charge an early exit fee.
Ready to get things moving? Explore our car loan options now. 
Information provided is factual information only and is not intended to imply any recommendation about any financial product(s) or constitute tax advice. If you require financial or tax advice you should consult a licensed financial or tax adviser.
All applications are subject to credit assessment, eligibility criteria and lending limits. Terms, conditions, fees and charges apply. 
The results of the borrowing power calculator are based on information you have provided and is to be used as a guide only. The output of the calculator is subject to the assumptions provided in the calculator (see 'about this calculator') and are subject to change. It does not constitute a quote, pre-qualification, approval for credit or an offer for credit and you should not enter commitments based on it. The interest rates do not reflect true interest rates and the formula used for the purpose of calculating estimated borrowing power is based on the assumption that interest rates remain constant for the chosen loan term. Your borrowing power amount will be different if a full application is submitted and we complete responsible lending assessment. The results in the calculator do not take into account loan setup or establishment fees nor government, statutory or lenders fees, which may be applicable from time to time. Calculator by Widgetworks.
Pepper Money Personal Loans is a brand of Pepper Money Limited. Credit is provided by Now Finance Group Pty Ltd, Australian Credit Licence Number 425142 as agent for NF Finco 2 Pty Limited ACN 164 213 030. Personal information for Pepper Money Personal Loans is collected, used and disclosed in accordance with Pepper's Privacy Policy & the credit provider's Privacy Policy.

Pepper Money Limited ABN 55 094 317 665; AFSL 286655; Australian Credit Licence 286655 ("Pepper"). All rights reserved. Pepper is the servicer of home loans provided by Pepper Finance Corporation Limited ABN 51 094 317 647. Pepper Asset Finance Pty Limited ACN 165 183 317 Australian Credit Licence 458899 is the credit provider for asset finance loans.
Pepper and the Pepper Money logo are registered trademarks of Pepper Group Assets (Australia) Pty Limited and are used under licence.