The hidden costs of buying a home [Infographic]
Saving for a deposit and making monthly mortgage repayments are the big-ticket items that everyone knows about when it comes to buying a home. But there are a handful of other costs that you need to consider when deciding to get on the property ladder.
The following infographic outlines some of the other fees that may be payable when purchasing a property.
Legal Fees
You'll need a solicitor or conveyancer to do the documentation for buying your property.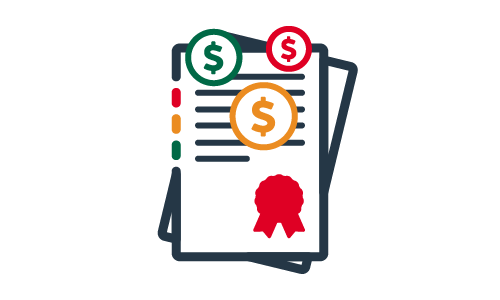 Government fees and stamp duty
Government fees include a transfer registration fee and stamp duty. The amount depends on things like which state you live in and whether you're a first-home buyer.
Check with your lender to know what other government fees are applicable to your home loan application. Use our stamp duty calculator to work out what you'll pay.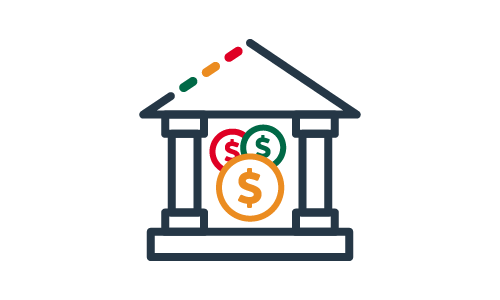 Buyer's agent fees
Fees vary with the services, but you're looking at paying an engagement fee in advance, or a percentage of the purchase price of the property you buy.1
Risk Fee
You might be required to pay a risk fee, like LMI, if you are unable to put down a deposit of at least 20% of the property purchase price.2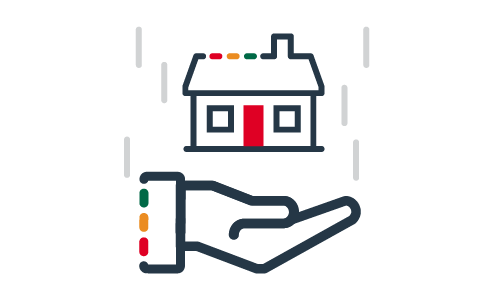 Home insurance
Home insurance covers the cost of loss or damage to your home. It's also often bundled with a contents insurance policy that protects your possessions from loss or damage. Talk to your insurance provider to work out the right amount of cover.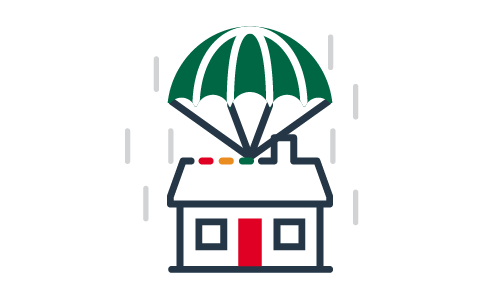 Income protection
Income protection insurance allows you to keep up with your payments for a certain period, in the event of loss of income if you're injured or ill.3
Another option is mortgage protection insurance that can cover your home loan repayments.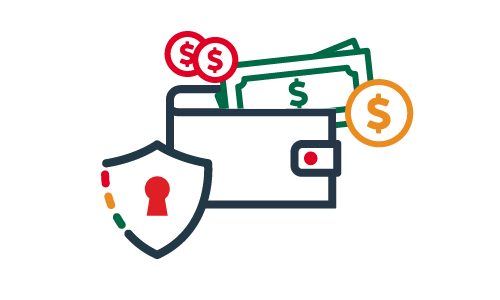 Utilities and connections
You'll need to put aside a certain amount to connect your water, electricity and gas, as well as things like a phone line and internet.
Inspection
(building and pest)
It pays to inspect the property before you buy - a qualified inspector can spot potential problems that you might have overlooked.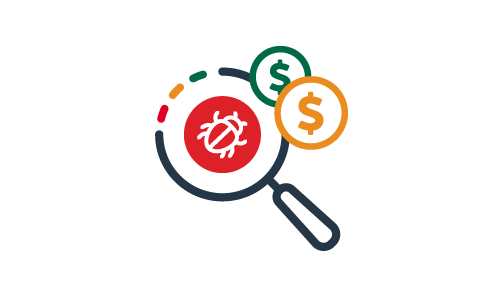 Moving costs
The cost of moving house is something to think about. You can opt to do the heavy lifting with the help of friends and family, or pay for removal services.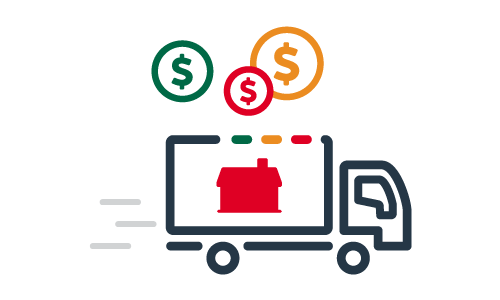 Council and water rates
Building and property owners pay council and water rates to the state government, so they vary depending on where you live. Think of these fees as your contribution to the upkeep of your neighbourhood.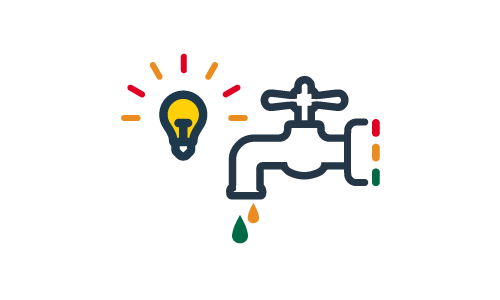 Strata fees
If you own a unit in an apartment block, you'll need to pay strata fees, which go towards general management of the building and the complex's common areas.
Strata fees can amount to a pretty significant sum, and vary depending on where you live and the type of building you live in.
Renovation (if needed)
If needed, you'll also need to factor in the cost of renovating your home before – or after - moving in. Make sure you weigh the cost of renovation against what you're paying to buy the home.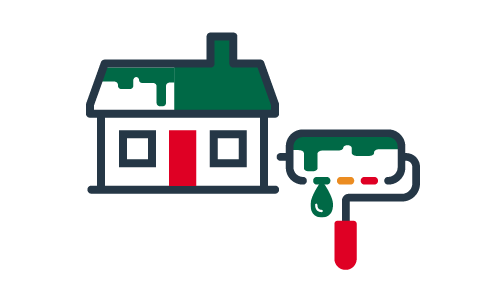 Home loan fees
When you take on a home loan, you might be required to pay:
• A loan establishment fee.
• A valuation fee for the lender to assess the value of your home.
• A discharge fee, if you are exiting a prior home loan agreement.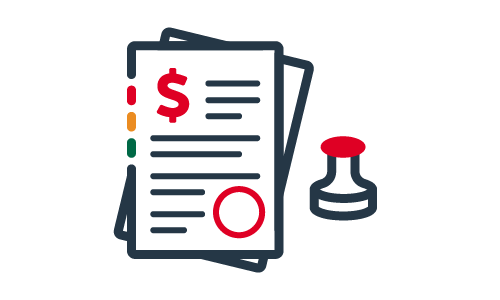 Mortgage repayments
You'll need to make your mortgage payments at least once a month. The sum you'll pay depends on your loan type, your lender, and the amount you borrow.
Use our Mortgage Repayments Calculator to determine how much your repayments might be.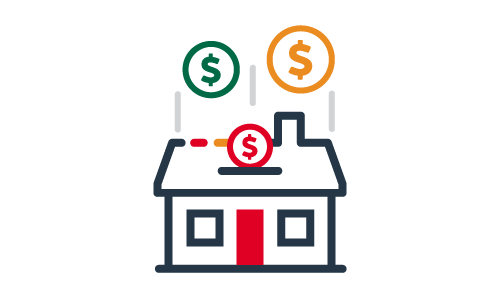 Loan administration fees
Many lenders charge a 'service' or administrative fee that accompanies each of your mortgage repayments.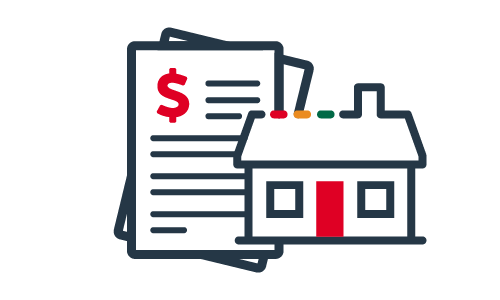 Keen to print or keep hold of this information? Download the PDF version of this infographic.
Information provided is factual information only and is not intended to imply any recommendation about any financial product(s) or constitute tax advice. If you require financial or tax advice you should consult a licensed financial or tax adviser.
All applications are subject to credit assessment, eligibility criteria and lending limits. Terms, conditions, fees and charges apply. 
The results of the borrowing power calculator are based on information you have provided and is to be used as a guide only. The output of the calculator is subject to the assumptions provided in the calculator (see 'about this calculator') and are subject to change. It does not constitute a quote, pre-qualification, approval for credit or an offer for credit and you should not enter commitments based on it. The interest rates do not reflect true interest rates and the formula used for the purpose of calculating estimated borrowing power is based on the assumption that interest rates remain constant for the chosen loan term. Your borrowing power amount will be different if a full application is submitted and we complete responsible lending assessment. The results in the calculator do not take into account loan setup or establishment fees nor government, statutory or lenders fees, which may be applicable from time to time. Calculator by Widgetworks.
Pepper Money Personal Loans is a brand of Pepper Money Limited. Credit is provided by Now Finance Group Pty Ltd, Australian Credit Licence Number 425142 as agent for NF Finco 2 Pty Limited ACN 164 213 030. Personal information for Pepper Money Personal Loans is collected, used and disclosed in accordance with Pepper's Privacy Policy & the credit provider's Privacy Policy.

Pepper Money Limited ABN 55 094 317 665; AFSL 286655; Australian Credit Licence 286655 ("Pepper"). All rights reserved. Pepper is the servicer of home loans provided by Pepper Finance Corporation Limited ABN 51 094 317 647. Pepper Asset Finance Pty Limited ACN 165 183 317 Australian Credit Licence 458899 is the credit provider for asset finance loans.
Pepper and the Pepper Money logo are registered trademarks of Pepper Group Assets (Australia) Pty Limited and are used under licence.