The Ultimate Guide: Home Loan Refinancing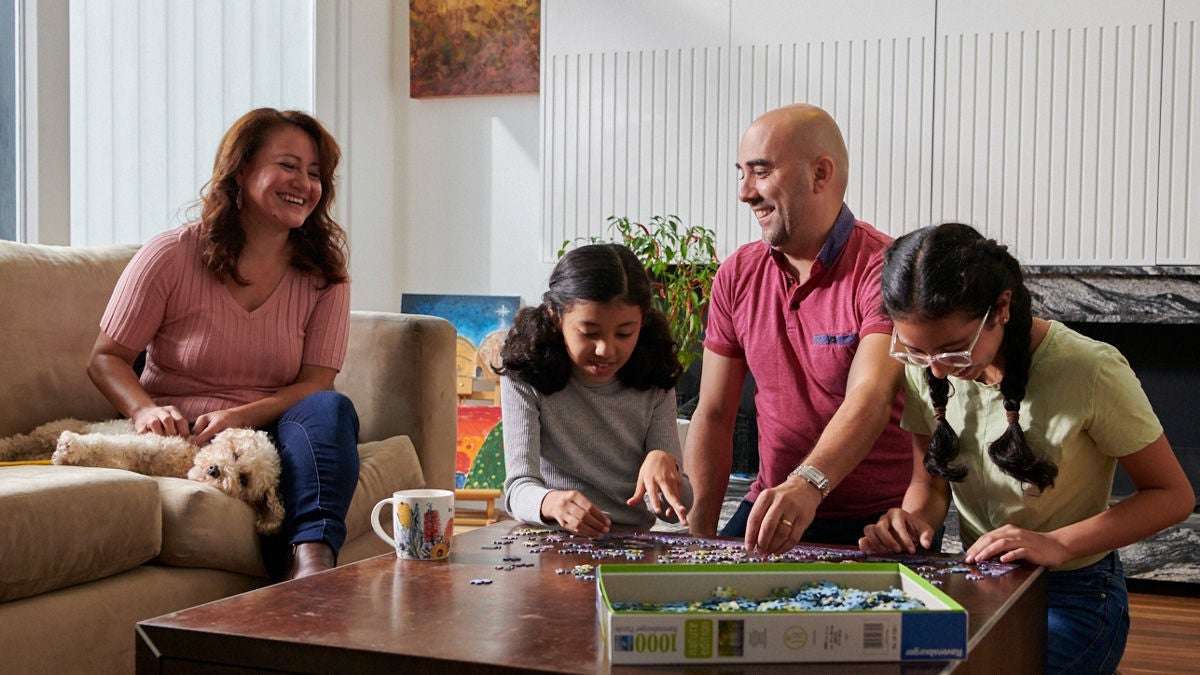 Family enjoying their new home
Home loans are one of the biggest financial commitments most Aussies ever make. As life changes however, so do our needs. That's why it makes sense to check in on your home loan and ensure it's still working for you.

Rising home loan interest rates and inflation in Australia have made it necessary for borrowers to explore all their financial options. Many are considering refinancing their home loans in order to reduce their monthly expenses.  If you think it might be time for a change, there is an opportunity to improve your financial situation by switching products or lenders, you might want to think about refinancing.
Should I refinance my home loan?
This could quite literally be the million-dollar question. It's important you have a clear view of the motivation and reason for refinancing a home loan before beginning the process or switching lenders. 
There are many reasons someone might refinance their home loan. Perhaps you need a bit of extra cash to finance a much-needed renovation, or you've seen some enticing offers advertised and feel like you might be missing out.
Depending on the product you choose, refinancing your home loan could help you save on mortgage repayments, access the equity accrued in your property or consolidate debts. 
There are several online tools available to to help you decide if it's the right decision to refinance your home loan. For example, the mortgage switching calculator on moneysmart.gov.au. 
But before switching products or lenders, here are five questions to ask yourself first:
Having answered all of the above, weigh up all the factors concerning the loan you were considering refinancing to, and make an informed decision - will refinancing help you reach your goals?
What are the benefits of home loan refinancing?
Refinancing your home loan is the process of getting a new loan to replace an existing mortgage – this could be with the same lender through moving to a new product, or switching to a new mortgage with a different lender. It might be with the same lender or a different one, but it's secured by the same property – so it doesn't involve moving or selling.
Depending on your financial goals, there are potential benefits that can make refinancing seem like an enticing option. Refinancing might be a good strategy for people who:
Steps to refinance your home loan
Step 1. Do your research – review and compare home loans
It's likely you've started thinking about refinancing after seeing an ad for an attractive looking home loan interest rate – but make sure you have thoroughly researched what's on offer, and look at a few others to compare. It's important to understand things like upfront and ongoing fees and charges, the features of the loan, and the comparison rate. The comparison rate will help give you a clearer indication of the true cost of a loan, as it includes the interest rate, and most fees and charges relating to a loan, reduced to a single percentage figure – use this to compare home loan comparison rates during your research period.
There could also be key features you want included in the new loan - like an offset sub-account - so be sure to compare home loans online and work out which option works for you.
Step 2. Gather all the documentation you might need
When you approach a lender, they will need you to provide documentation for things like income, accounts, etc. Starting the process with all financial documents in order can make the rest of the process easier.
Gather recent pay slips or proof of income, bank statements, credit card and loan statements, to work out monthly expenses.
Make a note of current loan repayments, interest rates (including comparison rates), ongoing fees, and any discharge fees or break costs.
Now that you have an idea of how much you need to borrow, work out how much you can borrow – use our borrowing power calculator, or talk with a lending specialist to talk through what you need, and what you can afford.
Step 3. Talk to your shortlisted lenders or broker
After finding the mortgage that ticks all the boxes, it's then time to apply for a home loan. This can be done with the help of a mortgage broker or directly via the lender; depending on the broker or lender chosen, either in-person, over the phone or online. This will require the same type of information as applying for a new mortgage such as property details and income and expenses, as well as details of the existing loan.
The lender may provide conditional approval while they do some further checks – this should be provided to you with all conditions clearly listed. These conditions will depend on your unique circumstances, but might include things like a property valuation or the provision of pay slips. After this, a formal loan approval can be provided.
Step 4. Make sure you understand the loan documents before signing
It's important to read the loan agreement carefully and ensure that all terms and conditions are clear to you.
Top tips:
Never be afraid to ask for clarification on contract terms or clauses – it's important you're comfortable with what you're signing, because this is a big decision.
Don't feel pressured to sign anything you don't agree to – if you decide you are not comfortable with the terms of the loan documents or are not satisfied with the assistance provided by the broker/lender, you are allowed to walk away.
Tips for home loan refinancing
What fees are involved with refinancing?
There may be costs involved with refinancing and switching lenders or products. Ranging from loan application fees with your new lender, to a discharge fee with your outgoing lender, an even property valuation and risk fees - refinancing isn't as straightforward as changing your direct debit details. So before you go and refinance to save a few basis points off of your existing interest rate, make sure you read the terms of your current loans carefully (including break fees, interest rates, comparison rates etc.) and weigh these up against the features of any refinance options you're considering, including the loan term. Learn more about what fees to expect when refinancing.
Do you need to pay LMI again when refinancing?
It's possible that some people may have to pay a risk fee that their chosen lender requests, to offset the risk or otherwise protect the lender. For example, a Lenders Mortgage Insurance (LMI) fee will most likely be required where the amount you borrow is above 80% of the property's value.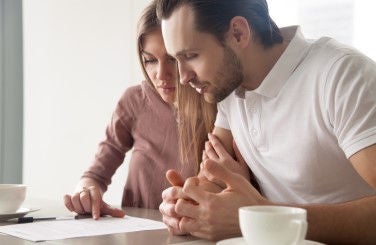 When can I refinance my home loan?
There is no set time of when you can refinance, however it's is often more common to refinance your home after being in the property for a few years. This is due to a higher chance of the market naturally appreciating, interest rate movements and your financial situation and personal goals may have changed since you first secured the loan.
Can I refinance if my repayments are in arrears?
This is a conversation best had with a lender, or potentially a licensed financial or tax advisor depending on your circumstances. Not all lenders will consider applications if an applicant has fallen behind on mortgage repayments, has a poor credit score or previous bankruptcy, or defaulted on a debt.
The good news? Pepper may be able to help with refinancing even if you're in arrears.
Information provided is factual information only and is not intended to imply any recommendation about any financial product(s) or constitute tax advice. If you require financial or tax advice you should consult a licensed financial or tax adviser.
All applications are subject to credit assessment, eligibility criteria and lending limits. Terms, conditions, fees and charges apply. 
The results of the borrowing power calculator are based on information you have provided and is to be used as a guide only. The output of the calculator is subject to the assumptions provided in the calculator (see 'about this calculator') and are subject to change. It does not constitute a quote, pre-qualification, approval for credit or an offer for credit and you should not enter commitments based on it. The interest rates do not reflect true interest rates and the formula used for the purpose of calculating estimated borrowing power is based on the assumption that interest rates remain constant for the chosen loan term. Your borrowing power amount will be different if a full application is submitted and we complete responsible lending assessment. The results in the calculator do not take into account loan setup or establishment fees nor government, statutory or lenders fees, which may be applicable from time to time. Calculator by Widgetworks.
Pepper Money Personal Loans is a brand of Pepper Money Limited. Credit is provided by Now Finance Group Pty Ltd, Australian Credit Licence Number 425142 as agent for NF Finco 2 Pty Limited ACN 164 213 030. Personal information for Pepper Money Personal Loans is collected, used and disclosed in accordance with Pepper's Privacy Policy & the credit provider's Privacy Policy.

Pepper Money Limited ABN 55 094 317 665; AFSL 286655; Australian Credit Licence 286655 ("Pepper"). All rights reserved. Pepper is the servicer of home loans provided by Pepper Finance Corporation Limited ABN 51 094 317 647. Pepper Asset Finance Pty Limited ACN 165 183 317 Australian Credit Licence 458899 is the credit provider for asset finance loans.
Pepper and the Pepper Money logo are registered trademarks of Pepper Group Assets (Australia) Pty Limited and are used under licence.